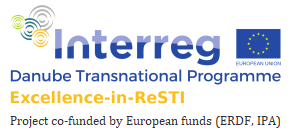 4.2 DESCRIPTION
Learning Prerequisites:  none
Course Descriptios: Social innovation approaches and methodologies is a practical course built around hands-on activities aimed to increase student's capacities to innovate and create social change. Course covers themes such as understanding the process of social innovation, understanding the problem, designing the solution and implementation strategy and evaluation. Through this course students will have the opportunity to work on their own social innovation project.
Course Objectives: Course objective is to introduce a student with the process of social innovation by following a step by step approach in designing social innovation. Also, this course provides an overview of commonly used social innovation methodologies and introduces design thinking as a problem-solving approach.
Learning Outcomes: By the end of this course, students will be able to understand the process of implementing and designing social innovations. Students will understand specifics and principles of each stage in social innovation process, practice and apply a variety of social innovation tools in order to build their creative confidence, empathy and innovation capabilities.
Last modified: Wednesday, 14 August 2019, 2:14 PM